Android Ghost Push Malware is Infecting 600,000 Devices Every day!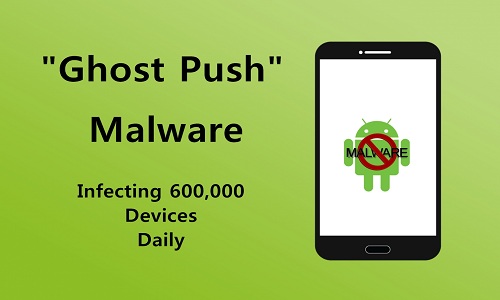 In this era of smartphones, 80% people are using android based smartphones and other devices. Android Malvertising is very common nowadays. Recently, Ghost Push named android malware has been detected by security researchers at "Cheetah Mobile Security". Hackers are targeting innocent android users by uploading malicious android applications on third-party app stores. These third party app stores do not care about user's security because it has been developed by hackers to target innocent users. To manipulate users, hackers are using various type of social media techniques. Hackers are spreading malware for many reasons. Some of them are as following:
To steal victim's personal information.

To keep an eye on victim's activities.

To earn more money through click baiting.

To collect information regarding victim's financial accounts.

To get money from the victim, by performing Ransom attack.
What is Ghost Push Malware?
It is a major Android Malware, which is capable of gaining root access of any android device automatically. Ghost Push can remotely install malicious codes on an infected device. The victim cannot remove Ghost Push malware from the device, even by factory resetting. The only method to remove Ghost Push infection from the device is "Firmware Reflashing". For a common android user, it is very difficult to detect this malware in the device.
Symptoms of Ghost Push Infected Android Device
The installed applications are not working properly.

The battery of the device is draining very fast.

Unnecessary advertisement on full screen and in the browser.

Unwanted apps are present in the device, which have not been installed by you.

The device is working very slowly.
Ghost Push is Infecting 60,0000 Devices Everyday
According to security researchers at Cheetah Mobile Security, "Authors of Ghost Push Malware are updating it time to time. Criminals behind this malware are installing advanced malicious scripts which help the malware to automatically gain root level access of device. This malware is infecting more than 600, 000 android devices every day."
Ghost Push is an old malware and it has been updated by its authors many times. Hackers are spreading Ghost Push malware by using three different type of malicious applications. Security researchers at Cheetah Mobile Security said that thousands of Android users are installing this malware daily, from third party app stores.
"Hackers are using Pornographic ads and free gaming ads to spread this malware."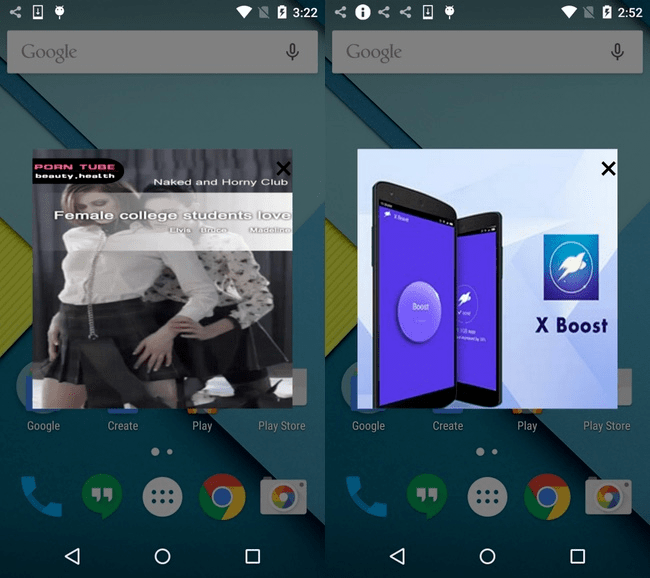 Vulnerable Android Devices
Ghost Push Malware is capable of rooting all those android devices which are using Android 5 (Lollipop) and its lower version. If you are using Android Marshmallow (Version 6) and Android Nougat (Latest Version of Android) then you are safe. But if your device is enabled for Unknown Sources app installation, then Ghost Push Malware can hit your device as well. Unfortunately, 50 percent android users are still using out dated version of Android Operating System. The following report is enough to introduce you with this truth: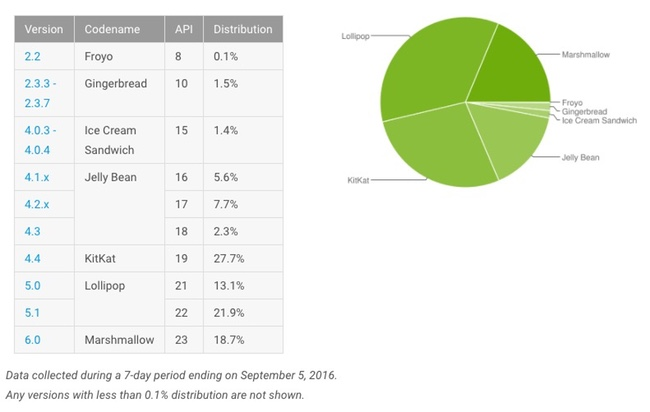 Why Android Users Are Not Updating Their Devices?
Might be, Android users are facing some serious problems. In some cases, it is not that much easy for users to get an OS update. Users have to go for a route to receive new Android updates if they own Google's manufactured smartphone. Some users are also facing network carrier related problems. All these problems are making Android users lazy and they don't bother to update their devices.
How to Keep an Android Device Safe From Malware?
First of all, update your Operating System to its latest version. If you are facing any problem, visit your local customer care center.
Never allow your devices to install apps from "Unknown Sources". By default, this option is disabled by android. You can control it from "Security" which is available in "Settings" option.
Never click on Pornographic ads. These ads can redirect you to third party websites, which are the home of malware.
Always install applications from "Google Play Store". Say no to "Third-Party App Stores".
Physical security of device is also a must. Don't share your passwords with anyone. If someone has access to your device, he can manually install malware in your device.
Keep yourself up to date with technology by reading our blogs.
Similar Articles: