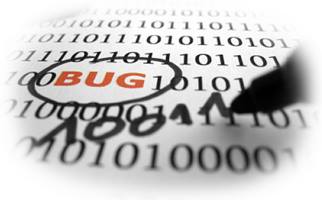 Source code review is a technique for finding the bugs in your code which are not possible or difficult to find through black box and grey box testing. CDI's expert developers and security analysts carry out a very fast and effective code review, providing a complete list of the errors and threat in your coding. All the vulnerabilities are discovered by our experts team in very less time and keeping your security in our mind.
CDI's developer's and expert code reviewing team identifies which statement on which line of code is vulnerable and also provides the information of the tainted variable that is causing the vulnerability. So, we provide a complete analysis of your source code and provide fully secured and error free code in very short span of time. The root cause of the problem is detected and removed completely.
---
What methodology does CDI experts use for Source code review?
Here is the brief methodology that our experts and code review team follows while source code reviewing.
Coding standards, Software documentation and guidelines are reviewed.
About the Application discussion is carried out with your development team.
Some Security question are asked from your developers so as to identify the security design issues.
Complete analyzing of the application code is made in the areas which handle functions regarding session management,authentication and data validation.
Un-validated data is identified so as to check for the vulnerabilities in your source code.
Poor coding techniques are identified in your source code so as to setup a barrier between your security and attackers.
Security issues are evaluated specifically to individual framework technologies.
After the complete evaluation, testing of your source code we will let you know about the complete process providing the list of vulnerabilities in your coding as well as steps you have to follow for complete and overall development of your side.
---
Benefits of engagement with CDI
Our source code reviewing team consists of highly qualified professionals having experience in this field from last five years. They have done code reviewing in a vast number of languages such as C, C++, Java, CGI, PHP, .NET, ASP, Perl etc. We have been providing our services to top most companies in the world in various fields.
We can provide our capabilities for both mobile applications and also web environments. We are proud to say that our team is ranking at the top positions in the cyber security and network security purposes from two years.
---
Why Source Code Review is necessary ?
Source code review is very essential step in the business and project development cycle. Because flaws and errors are to be checked by a company in their product after each and every step of product development because once the product is setup and then any errors come in front, then the cost and efforts of finding and fixing error can be about 10 to 20 times more then the initial costs. So, before going any step further just contact us now so that we can provide the best services in source code review and help you in increasing your profits and removing all types of errors in your product. A far more information is provided by a complete source code review then the periodic penetration testings.
So, contact CDI now for Source code review of your product and provide a great start to your product development cycle for maximizing your profits.