Tips for Android phone users!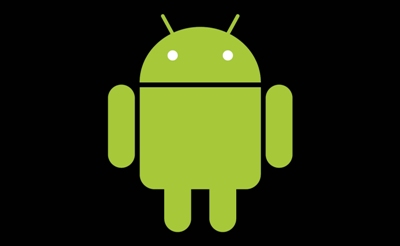 Android platform has so many weak points. The way with which the apps on android device communicate crucial information with the servers, is one from its biggest weaknesses. Most of the communication methods in android are unencrypted and hackers can exploit this type of vulnerabilities to steal the user's credentials. There is also an issue with the encryption. Android smart phone could be exposed to hackers by the third-party advertising software. This is not an easy scenario because cyber criminals can misuse the identity of user on social networking sites and can do transactions from bank accounts. Hackers can spy also on the daily activities of the user and leak out the sensitive information of the users.
Symptoms of a hacked android phone
If your device is new and it acts in a strange way, it is in danger. For example, some apps might open and close on their own or send out texts messages without the permission of user and doing as much as tapping on screen for approval are signs of hacked android device.
If the speed of your phone is very slow and it is getting restart automatically then we can say that there is a malware inside it. In this case it is possible that hacker is trying to change the system files of phone.
If the battery of phone is getting down very fast than ever, there are chances of backdoors availability in the phone. Because these backdoors works as a spy and consume so much power. But sometimes it could be due to the need of replacement of the battery of phone.
If you are getting a long mobile bill for that calls, which you have never made and texts that you never sent, then there is possibility of malware in your phone. The same holds true with bank transactions, which you never carried out. Both are signs of your mobile data being compromised at some or the other point of time.
How to keep your phone secure:
1.Say no to third-party app stores
Always download and install apps on your Android device from Google Play Store. Say no to all other third-party app stores. There are also some malicious websites which provides application compatible with the android platform. These type of websites are home of backdoors. When user click on the download link of these sites, a malicious code run automatically and it will be automatically store in the hardware of the phone. These are unreliable sources. User did not know which of the apps are genuine and which are malicious. User can also set a separate PIN to make all the purchases on Google Play. This is a beneficial step to stop unauthorized purchases.
2.Update your software regularly
Outdated software of mobile operating systems is one from the key loopholes. By updating the software on smart phone, user will automatically reduce the risks of falling prey to hackers and malware. So if user saw any update notification on the phone, he or she has to approve it immediately.
3.Data encryption
To protect the data use encryption settings on your device. It protects user's Google accounts, application data and download information. User can enable using these steps: Setting/Security/Enable encryption.
4.Say no to auto-complete feature
User needs to turn off the auto-complete feature on android smart phone. If it is annoying for user to type the data every time then he needs to understand that this is best option for him to protect his data from the hackers. Fill the sensitive information every time. Similarly, avoid using the 'show password' feature that are available for a number of apps and websites.
5.Do not charge your phones from public charging points
The regular use of mobile phones drains out battery. Due to this reason sometimes user charge mobile phone at the kiosks, especially when he is on the go. Here user need to understand that there are also fake charging points, which are the size of a shoe-box with power supply cords attached to them. These are placed by Juice Jackers to gain access to your phones.
6.Turn off your Bluetooth
After using Bluetooth please turn it off. If it is turn on then hackers can use unprotected Bluetooth networks to gain access to your device. Use pass code, if you do want to pair it with another device. For the safety of phone user have no need to allow any device to automatically pair with his phone. This can lead to data theft and transfer of malicious code.
7.Do not stores your passwords in an application
There are some apps which people use to store their passwords. These apps allow user to store his password in different categories such as apps, email accounts, Social Media accounts and even credit card or mobile/net-banking. How can you believe on the developers of these types of applications? Even though the app is high quality and comes with several security features and functionalities, it is software at the end of the day that can be tampered with.
8.Say no to public/Free Wi-Fi
Free Wi-Fi is definitely one of the perks that technology has bestowed upon us all. But think twice before you using the unlimited Wi-Fi connection that comes free of cost and that too in a public network. If you are sending personal data over unsecured Wi-Fi network then it is your biggest stupidity. It can make your Android phone more vulnerable to hackers than you can ever imagine.
Delete browsing history: There is need to delete your browsing history including cache, history and stored passwords. By Removing your virtual footprints will help your private information stay private and away from a hacker. If there are temporary file in your phone, remove them. You can do it on regular basis.
9.Browse safely
This is a basic step. Users need to understand this fact that nothing is safe online. User makes a number of mistakes when they use internet. Sometimes in a hurry user hastily click on some links without a second thought. This can lead to the download of Trojans, spyware on your device without your knowledge.