WEB APPLICATION PENTEST

What is Web Application Pentest?

A penetration test is a method of evaluating the security of a computer system by simulating an attack. A web application penetration test focuses only on evaluating the security of a web application. The process involves an active analysis of the application for any weaknesses, technical flaws, or vulnerabilities. Any security issues that are found will be presented to the system owner, together with an assessment of the impact, a proposal for mitigation or a technical solution.

WHY A PENTEST?
There are many reasons which make a Pentest valuable:
a. Determines Feasibility
b. Identifies high risk vulnerability
c. Assesses the magnitude of the potential business.
d. Tests the ability of network defenders

Cyber Defence Intelligence (CDI): Good Guys in Action

Many-a-times, clients have their websites made but due to one or the other reason, it can not be worked on efficiently- and the main reason is usually the issues with the security. At CDI, we work to provide security of work to such clients so that the value of their work is not undermined and the client can happily continue further. The work is done to the utmost efficiency and maximum efforts are put so that the client gets satisfied and then, we assure that you will never break your links with CDI.
Business Presence on the Internet involves dealing with an ever-shifting landscape. As technologies evolve and change, so do hacking attack methods.
Doing business online has always been a risk. It's a world of unforeseen traps, with vulnerabilities and threats manifesting themselves in the least expected place, at the least expected hour. But today, it's time you felt safe again. As part of the Managed Security Suite, we offer you the ability to continuously monitor and manage your security network and systems without locking you into any upfront investment.
The proliferation of the Web as the medium of choice for communication means hackers concentrate their efforts there making websites as new battlegrounds. Hackers are attacking around the clock, attempting to disrupt access,steal confidential information and commit fraud. Firewalls, Intrusion Detection Systems (IDS) and other traditional network security products don't really stop these web-based threats, leaving your organization exposed to damaging security breaches and downtime. Web Application Security solutions from CDI (cyber defense intelligence) enable you to prevent breaches and downtime by securing your applications against web attacks. Our WEB APPLICATION SECURITY TEAM IS WELL RECOGNIZED AND ACKNOWLEDGED BY SOME PROMINENT WEB APPLICATIONS companies LIKE : FACEBOOK ,LINKEDIN, TWITTER, ADOBE, NOKIA, SONY ETC for continuously imparting inputs in research of vulnerabilities in these web apps.
Our Web Application Pentest ( WAP) attempts to address the Owasp top 10 & SANS top 20 web application vulnerabilities and other exploitable loopholes of your web application . Along with it our WAP team also test web applications for Business logic flaws that can directly or indirectly effect the functioning of application.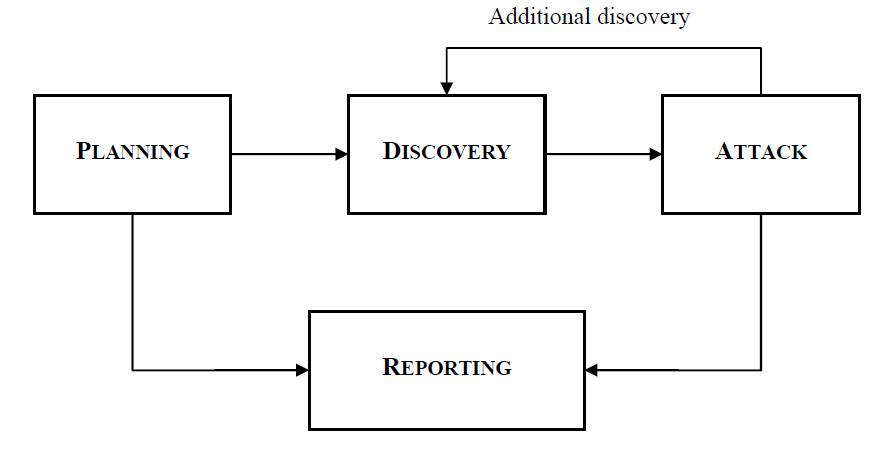 Penetration testing methodology
Security audit process
Automated Testing Proprietary, Open-Source & Commercial Tools
Information gathering modules identify the application environment, frameworks, dependencies and platforms. Internal intelligence engine selects ideal tools for the target, which includes proprietary, open-source and commercial tools. Data from various tools is collected, streamlined, cross-referenced and stored into the internal testing database.
Manual Testing Application Mapping and Logic Testing
Applications are divided into core modules and functional areas. Each module is thoroughly analyzed and reverse engineered to identify files, folders and parameters. Data flow between components is mapped along with their logical relationships. Expert consultants create test cases based on business concerns, pain areas and potential abuse scenarios.
Integration Data Correlation and Cross-Referencing
Data from automated and manual testing is cross-referenced and correlated to establish a final list of issues. Data is referenced from public & private sources to build rich issue profiles. Expert auditors analyze the data and extract any key details that may not have been picked up automatically.
Reporting Custom Developed with Detailed Fix Information
Experts manually document details, descriptions, proof of concepts and references specific to your applications. Source code and configuration fixes for each issue are provided specific to your environment. Step by step POCs and fix information helps your teams understand issues
We have two Web Application Penetration Testing Models.