Intel Launched its Bug Bounty Program Through HackerOne, Maximum Amount of Reward is $30000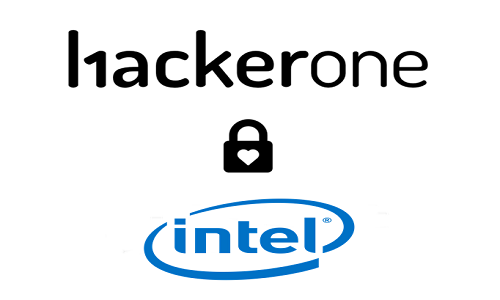 Here is a good news for "Bug Bounty Hunters" by Intel. The Intel Corporation has no need of introduction. This California-based technology company was founded by Robert Noyce and Gordon Moore in 1968. Have you read the famous "Moore's Law"? This observation was made by the very same "Gordon Moore". The Intel Corporation is the inventor of x86 series microprocessors and it is world's largest semiconductor chip makers company on the base of revenue. The Intel Corp. is supplying microprocessors to Apple, Dell, HP and IBM (Now Lenovo) from a long time. Moreover, Intel is also manufacturing NIC (Network Interface Cards), Integrated Circuits, motherboard chipsets, embedded processors, graphics cards and flash memory drives.
Intel Bug Bounty Program- $30,000
The tech giant Intel has launched a Bug Bounty program for "White Hat hackers" (Security Researchers), to give them a green light for discovering security loopholes in their software, hardware and firmware products.  The company is offering a huge amount of $30,000 as the reward. The amount of the bounty depends on the type of security vulnerability. This program has been launched by Intel through famous bug bounty platform "HackerOne". Almost every tech company is running a bug bounty program to motivate and encourage security researchers.
Motive Behind This Bug Bounty Program
The company announced, "We encourage all the white hat hackers and security researchers of the world to find security vulnerabilities in our products and report to us in a legit way. We want to provide fully secured products to our customers. We will take quick steps to patch all the security loopholes which will be reported by security researchers. We also want to see the work of security researchers which they will out in to discover security vulnerabilities."
Bug Bounty Score and Prizing
The prize of bounty depends on the type of security vulnerability. The more critical security vulnerability researcher will find, the bigger amount he will get. The Intel Corporation is using CVSS 3.0 calculator to compute bug bounty score. It depends on the threat model of given product and effect of the vulnerability on that product. It is applicable to all types of Intel products.
Intel is paying $75,00 for a critical Intel software security and $10,000 for critical Intel hardware security vulnerability. The maximum amount, which Intel could pay as a bounty is $30,000.
Limitations of Intel Bug Bounty Program
Any third-party product and the open-source product is not a part of this bug bounty program.
The Intel is not paying the bounty for its security products also.
The web infrastructure of Intel is not included in this program.
For the first six months, all the products related to Intel's acquired companies are not a part of this program.
If you are a security researcher, it is a chance for you to show your technical skills to Intel. You can do experiments on Intel products to boost your knowledge and get paid for it.
Good luck…
Also Read: