Why Hackers hack Normal user's social media accounts?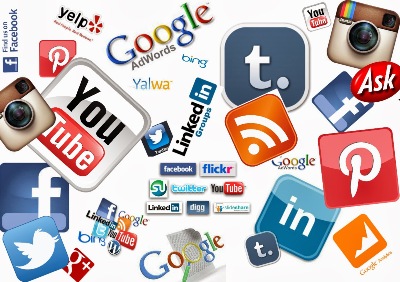 Social media hacks are very common now a day, but what are its benefits to the hackers? Why hackers hack social accounts of non-celebrity users? A normal user thinks how it is beneficial for a hacker to hack social accounts, when there are many other things to hack like theft from bank etc. After reading this article you will understand that it is not about celebrities or non-celebrities social accounts, it's about the ''importance" which you gave to yourself.
REASON BEHIND HACK OF SOCIAL MEDIA ACCOUNTS
Just for Fun: Some of hackers are very moody and psycho. They hack user's social media accounts just to make themselves happy. If they will not use information for illegal tasks then it is ok but you can not do trust on anyone.
For forced shares:A force share is the second reason behind the hack of social media. Let me share a scenario with you. Once, the Facebook account of a boy was hacked. In a link of a low standard website he tagged many of his friends and shares it. After that he came to know that his account was compromised.These types of hacks are very harmful because if user will click on this link he will visit these types of websites which are the home of Trojans. Just one click could become the reason of his sensitive data theft.
For Information: It is the top reason behind the social media hacks. Hackers know that normal people often set the same password for the all online accounts. If they got the password of social accounts they can try this password to sign in into their bank accounts or other financial accounts. So here a warning for users! Don't set the same password for your online financial accounts or social media. And always choose a complex password which will be difficult for hackers to guess.
For forced follows: Some hackers hack social media accounts to force the users to follow other user's account. For example in twitter it is normal. To follow a specific account hackers often hack the accounts of users, and send them a link of that specific account. This specific account could be a fake brand name etc. Once hackers got a numbers of followers for their account, they can use that account to spread malware over the internet.
HOW TO PROTECT SOCIAL MEDIA ACCOUNTS
There are some common hacking methods which hackers use to hack accounts. There are some symptoms of a compromised account as following:
MITM (Man in the middle hack): During a conversation between your computer and servers, hackers insert themselves in it. Public WiFi hotspots are its biggest example. People often use public WiFi for free but they do not know that their information could be traced by the owner of WiFi. It is very difficult to detect that your information has been traced by the owner of WiFi because it do not left any clue in the system.
Its Preventions: Its biggest prevention is that you should never use the free public WiFi hotspots or if you want to use them then you need to use a VPN as well. By using a VPN (Virtual Private Network) you can encrypt your data, which computer will send to the server. Encryption means your information will be in coded form and it will be difficult for user to read or understand it. If anyone is trying a MITM attack then he will got only codes or encrypted data.
Phishing Pages: These web pages look likes original websites, but in actual they are only a trap from hackers to steal the information of the users. In some websites we often saw some pop-ups which demands for user id or password of specific social media account like facebook, Gmail, twitter etc. In emails if you got any suspicious link regarding your bank login then don't fill information in it. It could be a phishing page.
Its Preventions: Only awareness is helpful to get rid of this hack. Nothing is safe online so trust no one and nothing. Give your information only to the official and original websites. Now a day there are antivirus which detects the phishing pages too.
Brute Force Hack: If a hacker got any clue about password or information, by using some tools he can guess your password. For example, password of a Gmail account. It is very simple like a password recovery process. Hackers use this type of hack to get the access of normal user's accounts.
Its Preventions: There is only one method to be safe from this attack. Always set complex and long passwords for your social media or other accounts. Do not use common words which are available in dictionary. Set a password which is a combination of upper and lower case letters including special characters like @,#, $,*.
Trojan horse or other Malwares: When user wants to download something from internet and click on download button, he automatically downloads some files which are malwares. These malwares could be keylogger, RAT and many other codes which can give the access of your computer system to the hackers.
Its Preventions: User need to know that what they are downloading and from where they are downloading. Always download files from official genuine websites. Because there are thousands of sites which hackers just made to spread the malwares. Avoid the habit of downloading from every website. The second thing is the installation of a good antivirus. Install a antivirus in your system to avoid these malwares and keep your system safe.
USE SOCIAL MEDIA CAREFULLY
Social media is just not a place to chat with friends or playing games, it is also a business place for hackers to spread their malwares and get the information of user. Do not share your password with anyone on social media during chat. Hackers can hack your account can misuse that password. So be aware about the cyber world because it is compulsory to survive on the internet.