Nigerian Mastermind Behind Online Fraud of $60 Million, Has Been Arrested By INTERPOL!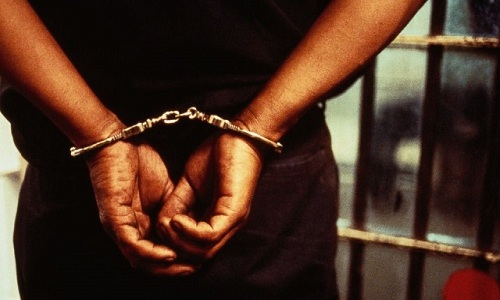 Online scams are very common now a days. Cyber criminals are earning Millions of Dollars by using their social engineering skills. Innocent Internet users are the targets of these cyber criminals. In cyber world, before taking any service and product make sure that it is a legitimate one. Awareness about online services is a must. Never believe blindly on anyone. One of the cybercriminal has been arrested by Interpol from Nigeria, who is the mastermind behind the online fraud networks.
Who is this Guy?
According to Interpol, this hacker has collected $60 Million in an illegal way. The Mastermind is a 40 Years old man and his name is Chinaka Onyeali or Beasley Martyn. But his online name is "Mike". Interpol arrested him from the southern city of Port Harcourt. This guy is the mastermind behind thousands of Online Scams. Interpol has arrested this criminals with the help of Nigerian EFCC (Economic and Financial Crime Commission). The list of Mike's offences is very long and in one case, he robbed more than $15 Million from a victim.
He was not only the guy behind this big fraud. There was a team of approximately 40 cyber criminals, which were working on the orders of Mike. These 40 team members of Mike are present in Asia and in many other countries of Africa. They were using key logger malwares to target the victims. Malvertising is a biggest problem in this cyber world. All the small and medium level businesses were on the target of these crooks.
How he did it?
By sitting in Malaysia, Thailand, South Africa and Nigeria, these 40 crooks were stealing the financial credentials of victims. These hackers target thousands of people. Most of the victims belongs to India, United Kingdom, South Africa, Russia, Malaysia, Thailand, Sri Lanka, Australia, Canada and USA. The arrested guy also have contacts in China and USA. The cyber criminals of China and USA were providing bank accounts to him for transactions. They were targeting people by spreading malwares and by hacking their email accounts. Following scams had been done by this cybercriminal:
Alibaba Scams (By Making Fake Shopping Websites)

Romance Scams (By Making Dating Websites)

Business Email Scams (BES)

419 Advanced Fee Scams (Such as Online Networking Websites)
Interpol came to know that these crooks were using two famous key loggers to steal financial details of victims. They were installing these key loggers in the systems of victims. These key loggers were connected with Command and Control servers. The information sending and taking process was going through these command and control servers. The name of the key loggers are:
Limitless Keylogger

Predator Pain Keylogger
The arrested mastermind of all these scams, will be charged with the offences of Hacking, Fraud, Money Laundering, and illegal Conspiracy. He will spend his future in the dark due to his big frauds.