Here are the Scams! Which are happening on LinkedIn!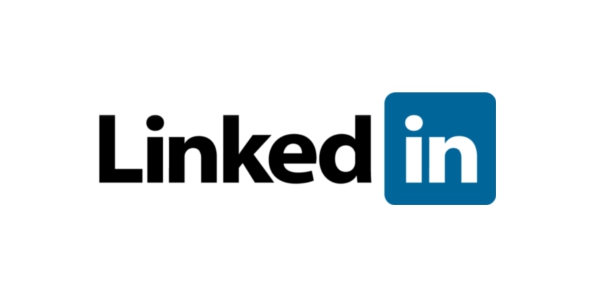 LinkedIn is world's largest social network for professionals of every domain. People use Social networking sites are for making new friends and connections with the people for the Business etc. Scams on social networking sites are very common but the difficulty is to find the way which scammers use to target the users. LinkedIn is a network of professionals but the scams are happening here also. Here is the list of some common scams which are happening on LinkedIn:
1. Fake Job offers with High Pay!
In this case user of LinkedIn receives a message in inbox with the offer of a highly paid job. Scammers target the users by describing the Job in a unique way. They describe the duties for the job and also tell that you can perform your duties from anywhere. Scammers send the message in a proper formal and unique way and most of the users thinks that offer is legitimate.
By trusting the offer, most of the users starts to do work. But when the time of payment comes, user gets nothing as their payment.
So please avoid this type of messages and do not work for anyone without verification.
2. Romance Scams
LinkedIn is a network of professionals but scammers are applying romance scam tricks here. Scammer's sends fake romantic missive messages to LinkedIn users including links which are not legitimate and should be controlled by third party. Scammers can collect email addresses and other sensitive information of victim through this scam.
It is a common scenario but it does not mean that making romantic connections are impossible on LinkedIn. But if really anyone is attractive towards you he or she will send you a legitimate message including your name etc.
So avoid such types of messages which are not legitimate and having links of third party dating sites etc.
3. Financial Scams/ Messages from Financial Firms
These scams are responsible for the money theft of LinkedIn users. Scammers sends messages to LinkedIn users by pretending themselves as a Manager of Bank or any other High rank officer of any Financial Firm. In the messages, scammers often wrote a long statement which looks like an official statement send by the Bank or Financial firm.
In this statement scammers tricks the users by talking about their account and funds. Scammers wisely and smartly collects all the information from the users, which is required to steal money from their bank accounts.
So be smart with your financial information. Do not share your financial information ever with anyone because bank already have your all information, Bank has no need to ask you anything about your accounts.
4. Invites, which are not legitimate
According to experts, it is very common on LinkedIn when users receives fake invitation. These fake invitations are a scam, in this scammers send the message to LinkedIn users which is not legitimate and message has a link. When user clicks on that link, it redirects the page to a third party website which is full of malwares.
Avoid this type of messages and do not respond fake invitation. Accept invitation of genuine users only.
5. Phishing Scams
All are very familiar with the word "Phishing". Scammers are using different social skills to trick the LinkedIn users in any condition. In this case, scammers send the fake offers and other schemes to the users. Scammers use a form to collect the information from the victim. Once they got the access of any account, scammers can steal the sensitive information of business and financial accounts.
Scammers always use a User name and Password filling form in this process. So never enter your user name and password anywhere expect official website of LinkedIn. Your single mistake can lead your business to a big risk.