Be careful Android users! Porn Clicking Trojans are available on Google Play store!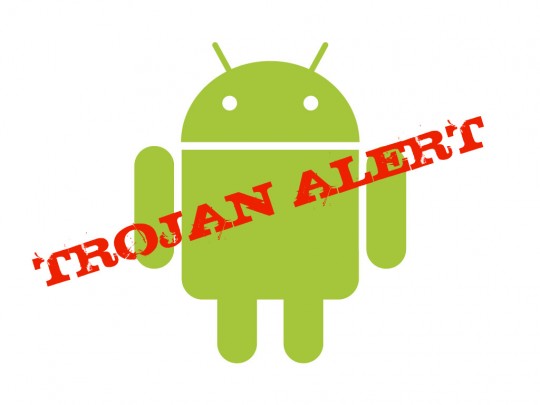 Security researchers from famous Antivirus Company ESET have discovered "Porn Clicker Trojan" on the Google Play Store. More than 300 applications on Google Play Store are infected with this Trojan. This is the malware which does not steal any sensitive information from the smartphone of user, does not infect files of the device, does not work as a spyware but it remains invisible.
Confused?
Yeah it is obvious, because this malware has been spread by its authors for just to use your bandwidth of internet. By doing this scammers will earn more money by clicking on adverts which they have coded behind this Trojan. In actual this Trojan is an adware, which is invisible. A number of application such as Toy Truck Rally, Subway Surfers 2, Tinder and GTA San Andreas are infected with this Trojan. So now when you will use these applications, Pop-ups of Porn Websites will occur. When you will click on that link, scammers will earn a click. This is how they are earning money by spreading this type of Porn Clicking Trojans.
When user clicks on this pop-up, invisible browser window will occur and application will spin up. After that browser will automatically start clicking on the link due to hard coded scripts. Scammers are using pop-ups like "online money making" in this scam. User thinks that he should read it and he clicks on it, but the link redirects the user to an adult website. These type of bogus applications are very common. Be smart, when you download applications and when you use them.
This Trojan can recognize the processes started by the Antivirus Tools, so it can hide itself behind other files, when user start a scan. These type of Trojans are not designed by scammers to steal information but scammers will use the bandwidth of your internet. So it cause higher internet bill for the infected user. Beside it, if your device is infected with Trojan and you are connected to a Public or any organization's Private Wi-Fi connection, then you can get notice for accessing adult websites on their network.
How to Avoid These Trojans?
This type of Trojans always came from third party application stores, so don't install applications from third party app stores. It also came with free applications, which are available on legitimate application stores. In that case, please update your OS version and application version immediately. Companies will provide a quick update to users as a patch of this problem.
When you need to install any application, always read reviews of other users about the app. Because fake applications could also be available on play store. The fake applications are called "Clone Application" which look likes the original application, but in actual they are just a malware.
Source: Tripwire