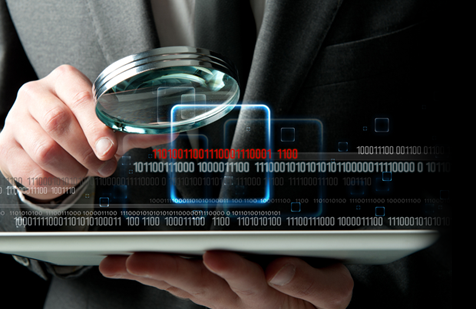 Penetration testing is an authorized attempt to penetrate or evaluate the security of an IT infrastructure keeping security in mind and exploiting the system vulnerabilities, including improper configurations, OS, services and application flaws and any type of risk in the security of your privacy or project. In simple words we can say that this is a safe attempt made by experts in penetration to attack a IT infrastructure so as to check what are the different ways in which an attacker can harm the company.
CDI also does same and our expert pen testers check the security and vulnerabilities in your system so as to check what are the different flaws that can be found in your infrastructure.
Tests are performed using automated or manual technologies which penetrate into each and every way an attacker can attack your server, web application, wireless network, mobile devices or any other potential points of exposure. Once all vulnerabilities are found steps are carried out to remove these loop holes in your system and guidelines are provided to you, that must be kept in mind for security of your business and company.
---
Purpose of Penetration Testing
Protection of IT Infrastructure
The main purpose of penetration testing is to exploit through your system and create a strategic conclusions to protect your system against any harmful attacks and create a protective envelope around the system so no harm can be caused to your system.
Protect Company from Security Breaches
If organization's security is breached by any attacker then there can be a great loss financially and may be in security of a nations private information, organizations can be threaten, reputation may decline, customers loyalty eroded, significance fines to company.
Penetration testing identifies security hazards and priorities them
The other main purpose penetration testing is identifying all the security hazards and then setting them in priority of risk to your firm. Tests results validate the risks caused by a particular flaw in security and which security issue must be repaired first.
---
Why CDI is Best For Penetration Testing?
CDI consists of the highly qualified and experienced security analysts, who have experience of more than five years in this field and CDI has been providing the services to the top most companies and firms of India from last four years. So, for avoiding any large loss to your company due to security fault contact CDI as soon as possible because " Security is not For Passive".
---
Benefits from penetration Testing by CDI:
There are several benefits that Penetration testing may offer:
Avoid the Network Downtime cost:
According to researches made an annual study was performed using real companies that had experienced the security breach. According to research there was loss of $190 per record presently. And if a business contains lets say 3000 records that are highly confidential then the loss reached up to $ 570000. Which is a large amount. So, before you loss so much amount or even more its better to spend few dimes and have a penetration testing from CDI experts now.
Preserve Loyalty of Customers and perfect image in Market
The loyalty of customers to the company and the image it has in the business market is the main factors for a company, so to maintain that to a good level Penetration testing is a most required thing for a business.
So, there are many such problems that can cause your business a great loss, so contact CDI now for penetration testing now.
Check Other Services that CDI Provides: SERVICES
---