McDonald's Canada Data Breach- 95,000 Records Stolen by Hackers from Career Website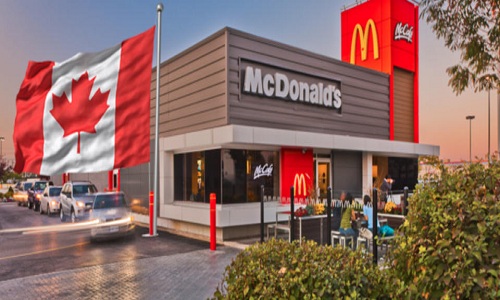 Here is a bad news for all those job seekers of Canada, who had applied for a job on recruitment website of McDonald's Canada. The career website of Canada (https://www.mcdonalds.ca/ca/en/career.html) or (http://www.mcdonalds.ca/ca/fr/careers.html) hit by a cyber-attack. This cyber-attack has been confirmed by McDonald's Canada. Around 95,000 records of job seekers have been stolen by the hackers. The stolen data belongs to all those job-seekers, who had applied for a job since March 2014.
The Stolen Information
After the investigation of this cyber-attack, the company confirmed that the news is legitimate. The stolen data include full names of job-seekers, personal contact numbers, email ids, the employment history of the candidates and some other personal information of all 95,000 job seekers. All the candidates who had applied for a job on this website between March 2014 and March 2017 are the victims of this data breach. The good news is, the stolen data doesn't contain any sensitive information of the candidates. The company was not collecting financial information, social insurance numbers and health information of the job seekers.
Reason Behind This Data Breach
The company said that we are still investigating this cyber-attack. The exact reason behind this data breach is unidentified at the moment. When the company came to know about this incident, they immediately shut down the targeted web page. The company wrote in data breach notification that we care about the privacy of job seekers and we will take all the possible steps to protect our databases from such type of cyber-attacks. Few backs ago, around 2.2 Million records of INDIAN McDonald's customers leaked by McDelivery Web App. All this happened due to a security vulnerability of unprotected publicly accessible API endpoint.
What About The Victims?
The company said we will inform every single victim of this data breach by sending a letter in the mail. If the mailing address is not available, we will contact them through email id and contact number. The company said that we can't say anything about the misuse of stolen information. The victims should be careful about the phishing campaigns and "Fake Job Offer Letters".
Some Security Tips For Victims
The scammers could target you through "Phishing Campaigns", so don't provide your financial information or other sensitive information to suspicious websites.
The cyber crooks could send you fake "Job Offer Letters" on your email and can ask for money, personal documents etc. Don't fall for such type of scams.
The personal contact numbers had been stolen by the hackers, so they can call you as well about the job openings. Be careful about this.
Read our cyber security blogs to keep yourself aware of such type of scams.
Also Read: