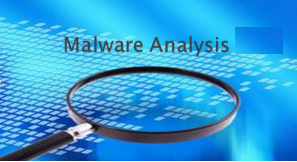 CDI-CMA ( CERTIFIED MALWARE ANALYST)
Reverse engineering training - Malware Analysis training is a popular course which is specially designed for malware analysis in-depth with complete study of the techniques and different tools used for analysis. CDI-CMA (Certified Malware Analyst) training has helped lots of security engineers, forensic investigators, IT administrators for acquiring the practical skills for complete Malware analysis and examining the Windows for any kind of malware infections .
It's very essential to go into depth of each and every topic of the malware analysis techniques. For an organization understanding the capabilities of malware is critical for deriving threat intelligence and fortify defenses respond to information security incidents. For reverse-engineering this course builds a strong foundation malicious software using a variety of system.
The CDI-CMA course begins with the fundamental basics of malware analysis. Learning for setting up inexpensive and flexible labs for examinations of malware. The working of malicious softwares, and how to work on the lab you have set up for uncovering characteristics of malware samples. Pattern codes are then examined in detail. Then detailed study of assembly language concepts are covered. What are the different flows in malicious codes, this will be learned next. The course will continue by discussing the common malware characteristics by looking into the suspicious Window API patters that are employed by the keyloggers, downloaders, rootkits, bots and all other type of malware.

Course Syllabus :
CDI - CMA :
1. Malware Fundamentals : Reverse engineering
2. Malicious Code & Pattern analysis
3. Complete Malware analysis
4. In-depth study of Self-Defending Malware
5. Malicious Documents
6. Memory Forensics
7. Malware Analysis Test
Follow On Course :
Intrusion Detection Systems
No Batch Available In This Course Yet.