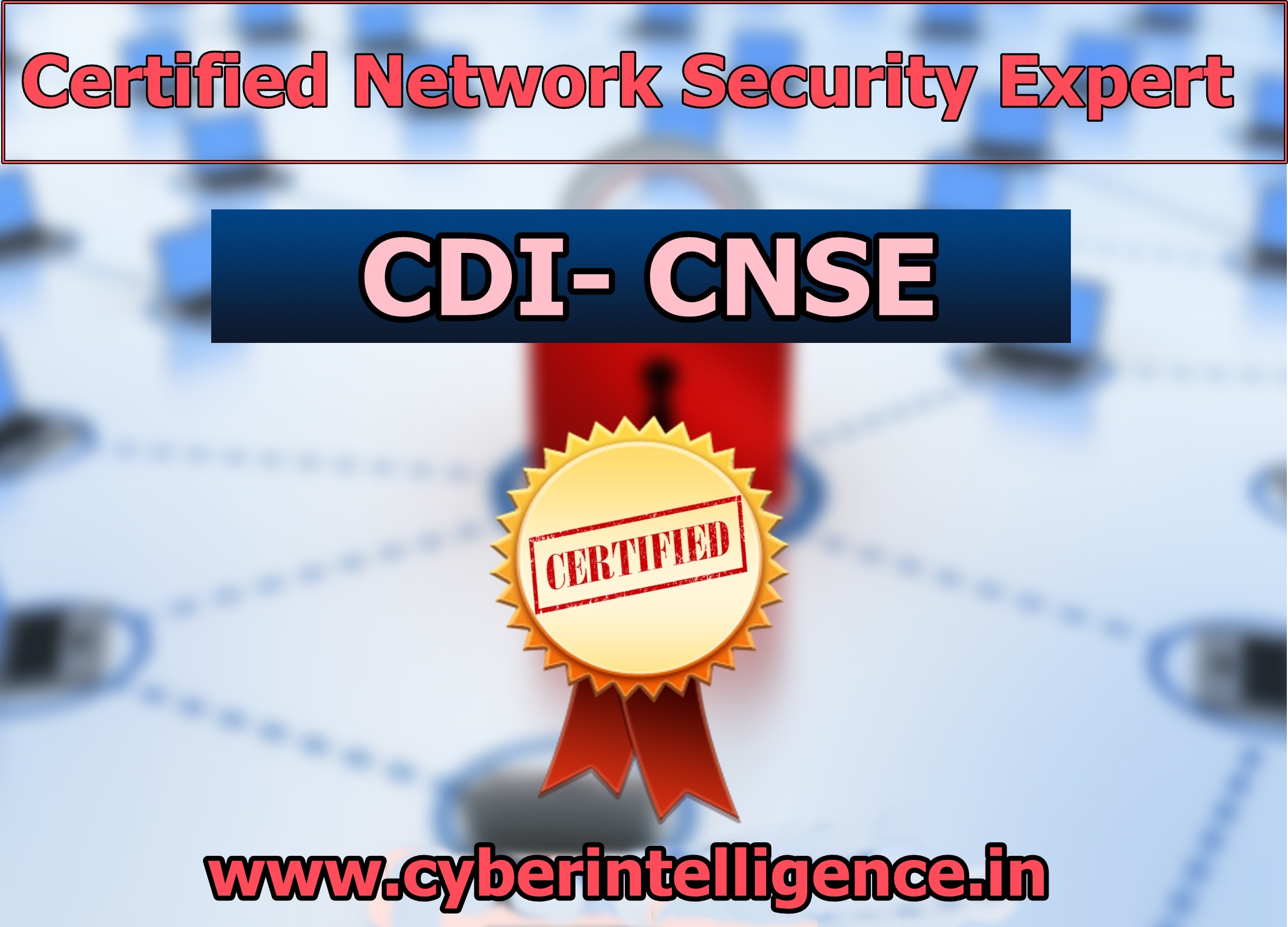 CDI- CNSE (CERTIFIED NETWORK SECURITY EXPERT)
Network Security is a must for every business. A small loophole can allow hackers to control your complete network system. Cyber Crooks can bring down your business from top to bottom. In industry, your competitors can hire black hat guys to do the as we mentioned above. Why to give them a chance to do this, make yourself able to defend all the network attacks. CDI- CNSE (Certified Network Security Expert) is a one month training program of Cyber Defence Intelligence for Network Administrators, Security Geeks and Students. Anyone can join this course to learn security techniques which are helpful to establish a secure network system.
During this one moth Network Security Training Program, we will discuss which types of attacks hackers can perform on a network system and how to defend it. The main motive of this training program is to aware the network administrators, security geeks and students about both software and hardware security flaws (vulnerabilities) which allows hackers to make entry in a network system.
Internet is another world in itself. A network system is a safe of your business which is handling all the informational activities. Make this safe secure enough that nobody can think about breaking it down.
No Batch Available In This Course Yet.