Top 10 Cyber Crimes of all times!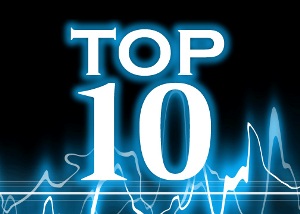 10.  Mafia Boy (Michael Calce): In 2000 a Canadian Boy named Michael Calce became famous for slowing down as well as interfering with the big names like Yahoo, CNN and eBay. Moreover also causes security concerns for White House. Estimated loss is about $1.2 billion.
9. Traffic Signals Attack: On August 2006 traffic engineers went on strike giving hackers the opportunity to attack the signals. Kartik Patel and Gabriel Murillo changed the timing on the traffic signals so the most crowded areas traffic signals will stay red for longer duration of time. In 2009 they both were sentenced to probation.
8. Epsilon: This is a marketing and email handling service for banks like JP Morgan. It was hacked in 2011. The hack into Epsilon with a cost that could have reached $4 billion is one of the worst data breaches in corporate history.
7. Max Vision:  In 2006, Max Vision (aka Iceman) in a two-night hack fest from his San Francisco safe house with a team of 6000 members compromised $86 million dollars and 2 million accounts. He created one of the largest cyber criminal markets of all time where hackers and fraudsters buy and sell stolen data, fake IDs and specialized underground services.
6.  Albert Gonzales:  "Operation Get Rich or Die Tryin" is the name given to the operation. It is the biggest data breach in America and Russia. He and his gang compromised over 100 million debit/credit cards worldwide. He was given the longest ever prison term of 17-25 years for any cyber crime.
5. CIA Bomb: The pipeline used plans for a sophisticated control system and its software that had been stolen from a Canadian firm by the KGB. The CIA allegedly had the company insert a logic bomb in the program for sabotage purposes, eventually resulting in an explosion with the power of three kilotons of TNT. The explosion was so large that the White House received warning from U.S. early-warning satellites of a bizarre event in a remote area of the Soviet Union.
4. The Interview: The Sony Pictures Entertainment hack was a release of confidential data belonging to Sony Pictures Entertainment on November 24, 2014. The data included personal information about Sony Pictures employees and their families, e-mails between employees, information about executive salaries at the company, copies of (previously) unreleased Sony films, and other information. The hackers called themselves the "Guardians of Peace" or "GOP" and demanded the cancellation of the planned release of the film The Interview, a comedy about a plot to assassinate North Korean leader Kim Jong-un.
3.  Nasdaq: Using specially designed sniffer programmes, the hackers were able to target credit card information as it was processed between companies. In a statement made at the culprit's case, US attorney Paul Fishman said, "(the five conspired in a) worldwide scheme that targeted major corporate networks, stole more than 160 million credit card numbers and resulted in hundreds of millions of dollars in losses,". In total, those losses amounted to $300 million (£202 million).
2. Sony Play station: In 2011, no less than 77 million accounts filled with passwords, names and address were compromised.  Foolishly, Sony had left much of their customer's details unencrypted, exposed to the pitfalls of cyber theft. Sony also confirmed that some user's credit card details, which were encrypted, were also at risk. This forced Sony to switch off their PlayStation Network and music service. The damages tallied up to $171 million (£115 million).
1. Cyber Heat: In February 2015, the Russian hacking group using malware were able to infiltrate more than 100 financial institutions.  In what would probably be a rather tedious modern remake of the bank heist classic Heat,the hacking gang stole more than £650 million from bank's dotted around the globe, without moving from their seats.
Banks located in China, the US and here in the UK were hit. Money was taken by impersonating staff members online and funnelling cash into a number of dummy accounts. Such was the level of the group's audacious raid, money was also programmed to dispense from ATM's across the globe at pre-programmed times.