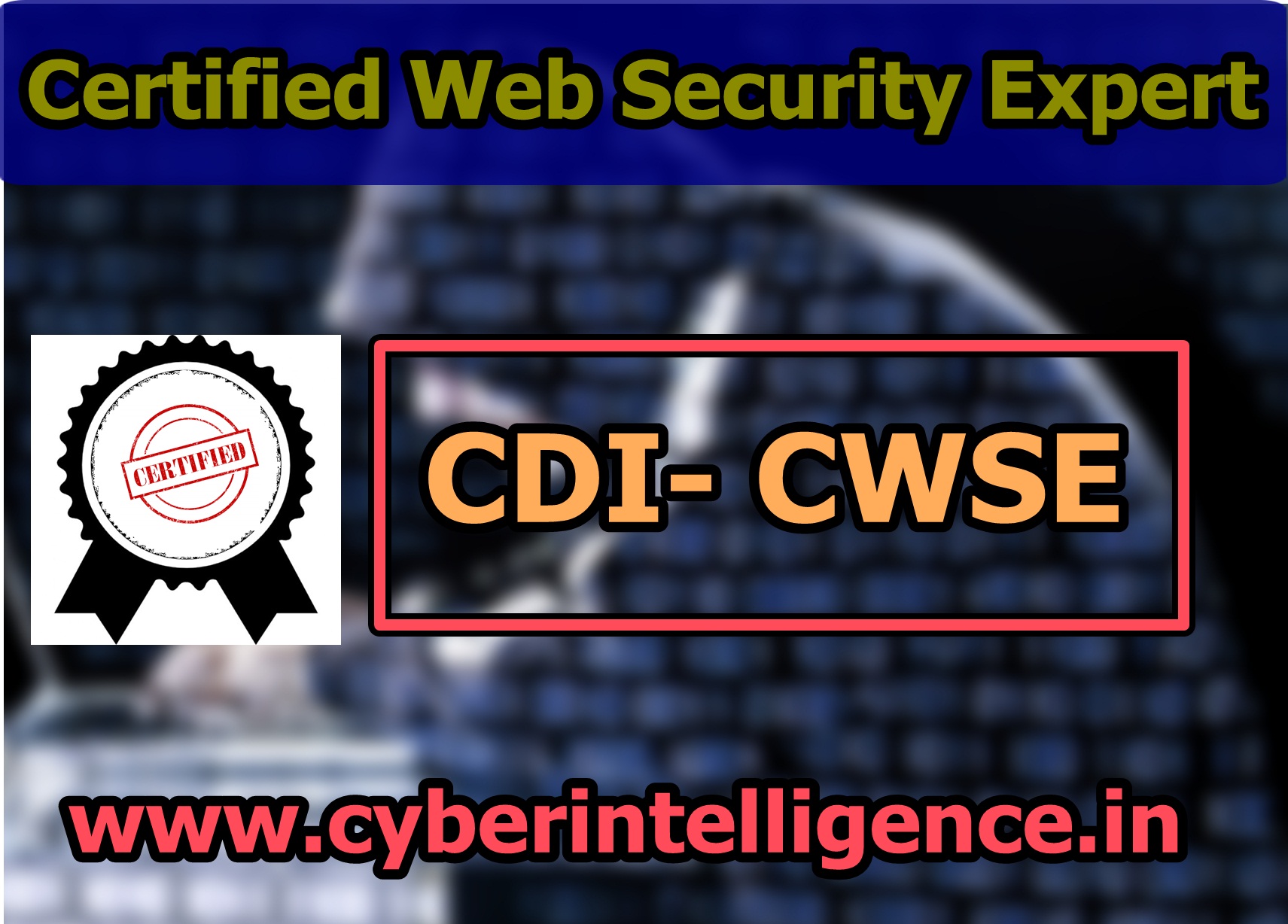 CDI- CWSE (CERTIFIED WEB SECURITY EXPERT)
CWSE (Certified Web Security Expert) is a one month course, in which CDI will explain to security geeks that how cybercriminals are targeting web applications, internet users, servers and that every thing which is a part of cyber world. We will start from OWASP Top 10 Cyber Attacks. SQL Injection Attack, Cross Site Scripting (XSS) Attack, CSRF (Cross Site Request Forgery) Attacks, Broken Authentication & Session Management, DoS (Denial of Service) Attack and DDoS (Distributed Denial of Service) Attack will be our main topics.
Later we will discuss how cyber crooks are targeting small and big business websites. Not only websites or databases, hackers are targeting innocent internet users by doing social engineering attacks, phishing attacks, spoofing and ransomware attacks.
Your Security is in your hands. You can't blame anyone if cybercriminals are targeting you. It is your responsibility to make yourself aware about cyber-attacks and learn how to defeat hackers.
No Batch Available In This Course Yet.